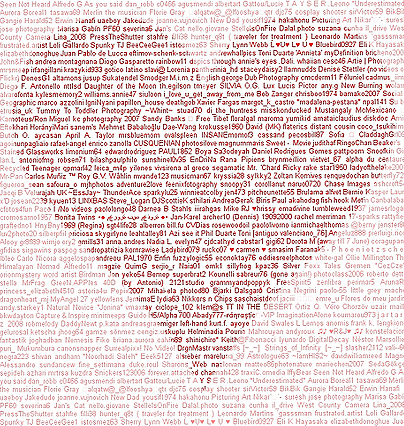 ...So feel special. :]
Yes, I already have my kids' names picked out, if the Lord sees fit for me to marry and have children. And if He doesn't? Then these are my future horses' and cats' and dogs' and chickens' names. Okay, scratch the chickens. Scrap the entire animal names idea, actually--if these names aren't destined for my babies, they are destined for no one. :) And that is a fact.
So what's in a name? A lot.
..Especially since this particular girl is extremely picky with names. I can tolerate all names (okay, besides Philomena and Wilma and Artemus, etc.), but I can't like all names. There are very few names I seriously like, as in, "I am so naming my kid that." This doesn't mean I don't like your name, my dear reader, on you. I simply am picky about what my children will be named.
As I was saying--what's in a name? And as I also was saying: a lot. Because besides me being choosy about them, names are really, really special. For instance, have you ever really truly thought about the fact that God gives parents a wonderful gift when he allows them to name their children? He writes our names--not code names, not numbers, not Latin mumbo-gumbo, but the names out parents gave us, in His book of life. And someday, be it His will, I will have that privilege...to name a child permanently. To give him or her the title which God will identify them with, which everyone they meet will know them as, which they will have for eternity.
How awesome--how truly awesome is that?!
Thus, I thought it would be fun to show you a little list of names I love (or even adore. The asterisks are by the names which I adore).
Girls:
Laylee*
Lora
Emilee
Emilia
Autumn*
Olivia
Jourdann*
Violette
Rebekah
Julia
Analise*
Michele
Lucy
(yes, I know this is close to my own name--but even if I weren't named "Lucia," I love this cute little name. :)
Boys:
Joseph
Joel
Nathaniel (I really like the nickname 'Nate')
..looks like I'll only be having three sons! Haha. :) No...I know I have more than this--I just can't remember anymore! I think about the girls' names more often than the boys. ;) And don't worry. I have wayyy more favorite names than this--these are just some of my tops. :) So don't take it to heart if your name isn't on here. ;)
What are some of your favorite names?