s-t-r-a-w-b-e-r-r-y
♥
..is another word for summer.
♥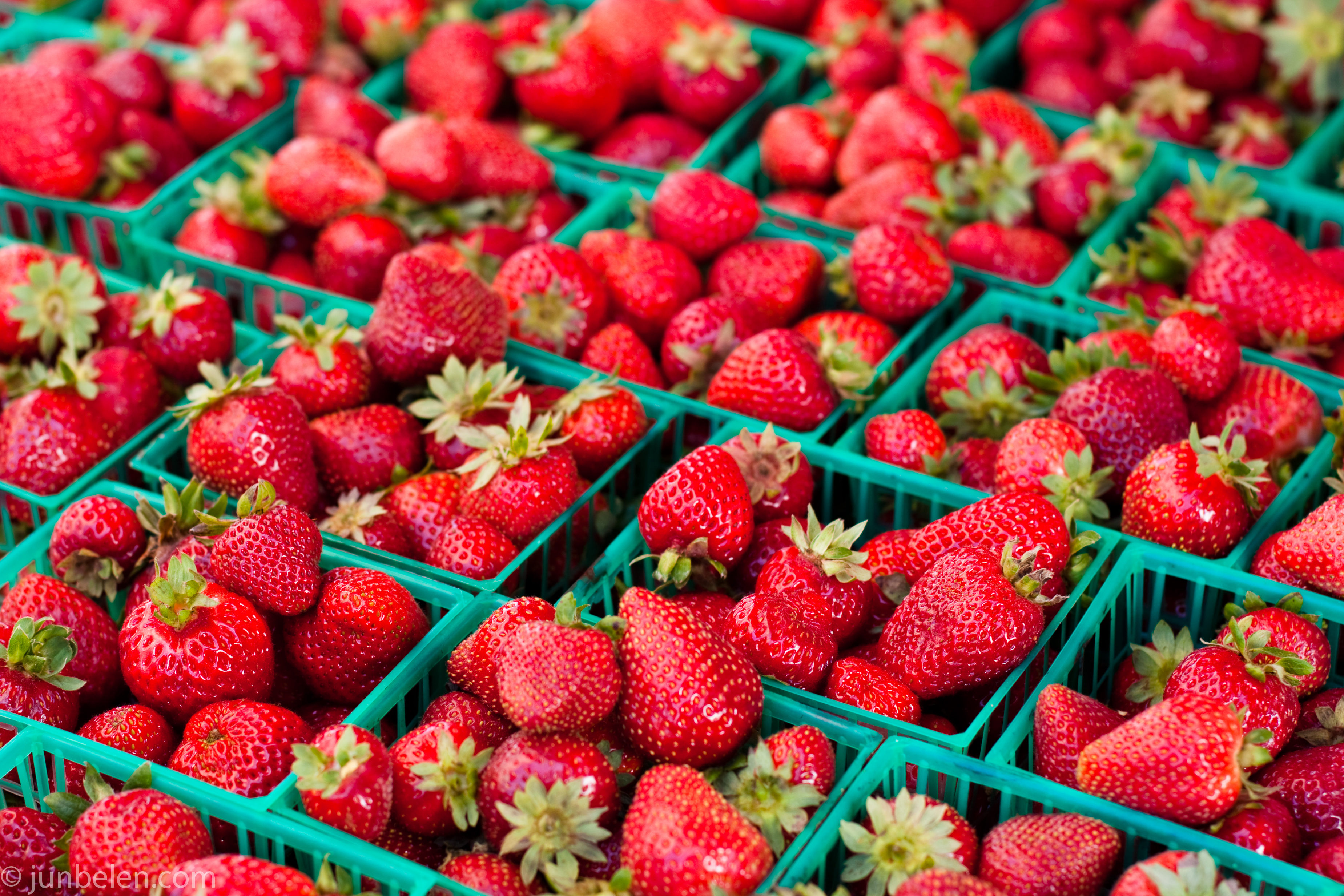 i would say that "i could eat a crate full,"
but i know just how much hard work goes into one crate of strawberries.
so, i wouldn't want to eat the...
whole
thing. ;)
trust me. :]
yes, i have gotten up at 5:00 to pick berries for six hours in the rain.
yes, i have searched the rows for a full minute looking for just one decent strawberry.
yes, i have soaked my sleeves to the elbow and muddied my jeans beyond recognition whilst kneeling in a row.
yes, i have gotten sore from bending over a luscious patch which is calling to me.
...and yes, i still love strawberries,
because
s-t-r-a-w-b-e-r-r-y
{is another word for summer.}
::what is something that defines summer for you?::