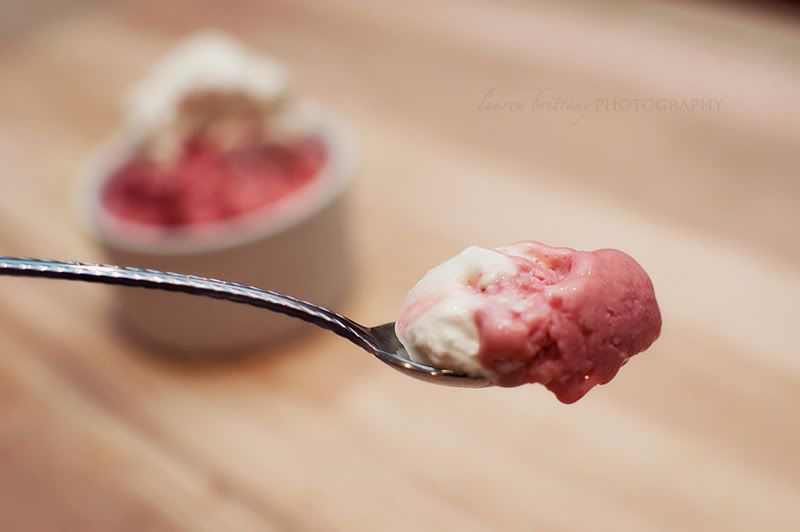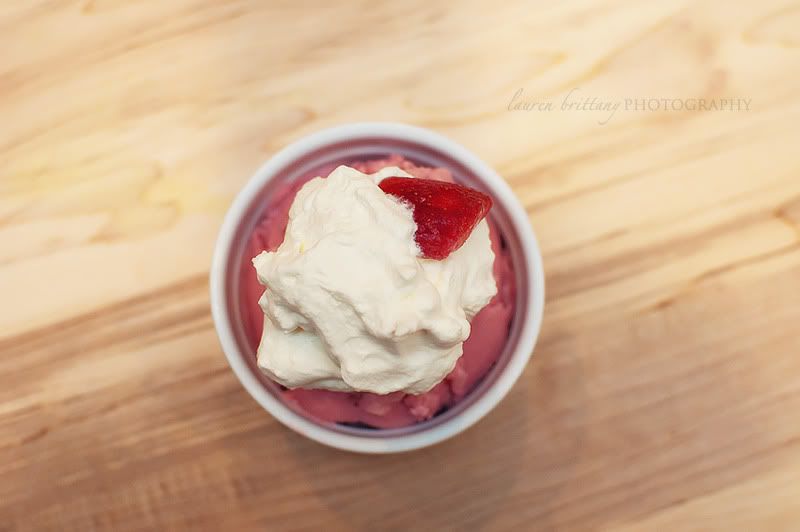 Warm days call for cold ice cream.
Lately, I've gotten rather discouraged by looking at the labels of store bought ice cream. Most of it is laden with artificial flavors and unhealthy corn syrup! What ever happened to good ol' fashion, freshly churned ice cream? Enough was enough. I decided to make my own.
Sweet Strawberry Ice Cream
ice cream
1/2 cup whole milk
1/2 cup heavy whipping cream
1 pound frozen strawberries
1/3 cup sugar
1 teaspoon vanilla extract
whipped cream
1 cup heavy whipping cream
2 tablespoons powdered sugar
directions
In a blender, combine all ingredients for the ice cream. Blend until smooth.
[note: a high-powered blender like a Vitamix or a Blendtec will yield the best results.]
The finished consistency may be too soft, so you might need to stick your ice cream in the freezer for a few hours, stirring occasionally until it firms up.
In a separate bowl, whip the cream and powdered sugar on high until stiff peaks form. Top your ice cream liberally with whipped cream and
enjoy!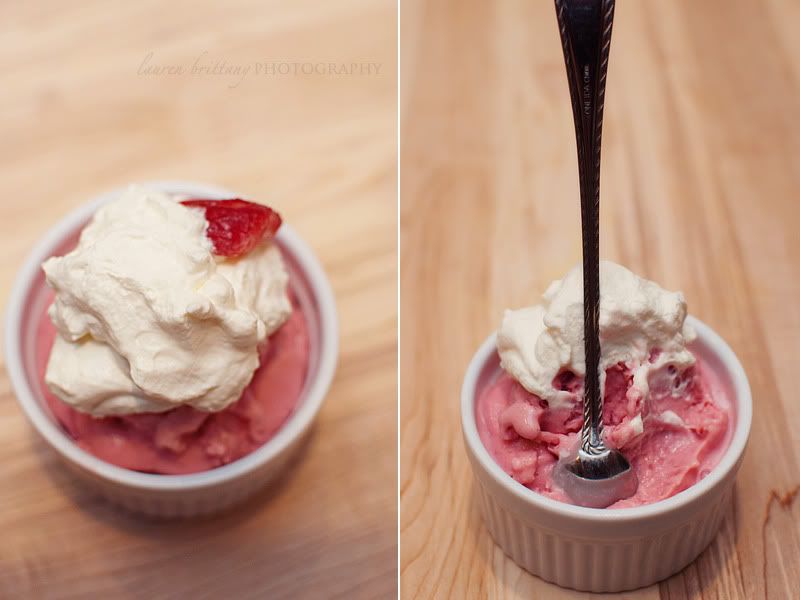 Thanks for letting me contribute, Lucia! :)
Lauren is a thankful daughter, saved by the matchless grace of her Lord Jesus Christ. Blessed to have been educated at home, she now delights in serving her family as she strives to grow in godliness and continues learning to be a keeper at home. Working in her family's homeschool book business provides her with plenty of opportunities for growth and sanctification. Lauren is an avid lover of homemaking, photography, the family economy, and good coffee. You can find her over at
A Corner Pillar
, where she blogs about life, homemaking, and the goodness of the Lord.